How To Install Opera Browser On Ubuntu 18.04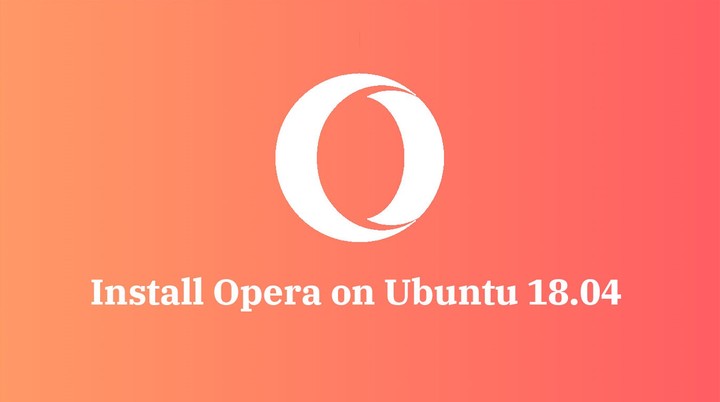 Opera is a freeware web browser from Opera Software AS. It is available for Microsoft Windows, Mac OS, Linux, Android, and iOS.
Opera is a chromium based browser using the Blink layout engine. It has built-in Free VPN, Adblocker, Integrated messengers, Snapshot feature, Currency converter, and News reader.
Here, we will see how to install Opera browser on Ubuntu 18.04.
Prerequisites
To be able to install the Opera browser, you must be logged in as a user with sudo privileges.
Configure Opera Browser repository
Import the public signing key from Opera for downloading browser package.
wget -qO- https://deb.opera.com/archive.key | sudo apt-key add -

Set up the Opera browser repository on your machine with the following command.
echo "deb https://deb.opera.com/opera-stable/ stable non-free" | sudo tee /etc/apt/sources.list.d/opera-stable.list

Install Opera Browser
Update the repository index.
sudo apt update

Install the latest version of Opera browser using the apt command.
sudo apt install -y opera-stable

Want to install Opera beta, run:
sudo apt install -y opera-beta

During the installation, the installer will ask you to set up Opera repository on your system for easy upgrade of Opera browser. Choose Yes and press Enter.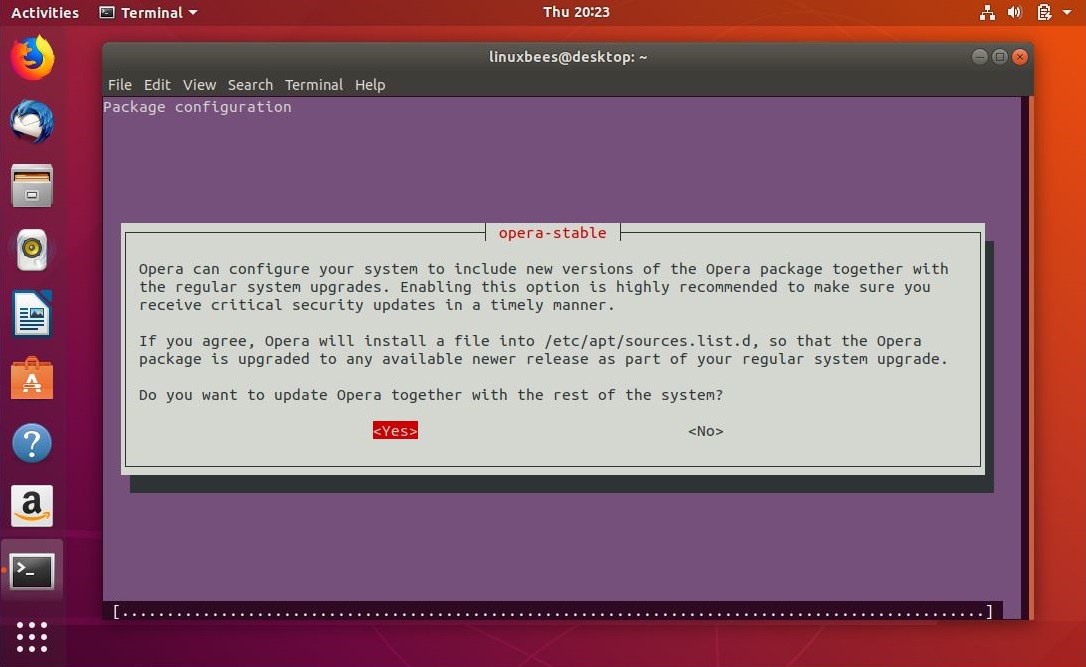 Start Opera Browser
Graphical Mode
Go to Activities » Search for Opera.

Command Line
opera

To start, Opera Browser beta.
opera-beta

Opera Browser Running on Ubuntu 18.04: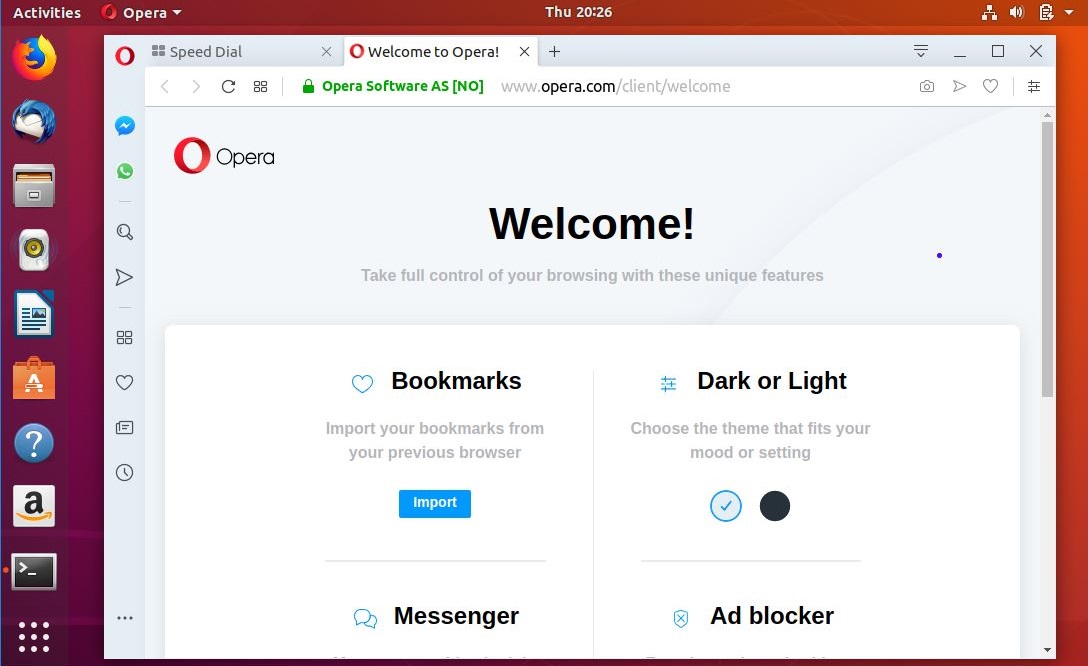 Conclusion
I hope you have successfully installed Opera browser on your Ubuntu system. Share your feedback in the comments section.